Sleep.
That thing we talk about all the time. Lack thereof…. We'd owned our Sealy mattress for 9 years and after our fab first night away from the girls at Cotswold Waterpark hotel we came home to our old faithful mattress and both winced. Hubby said it first, "we need a new mattress". But their reviews are poor. (See here)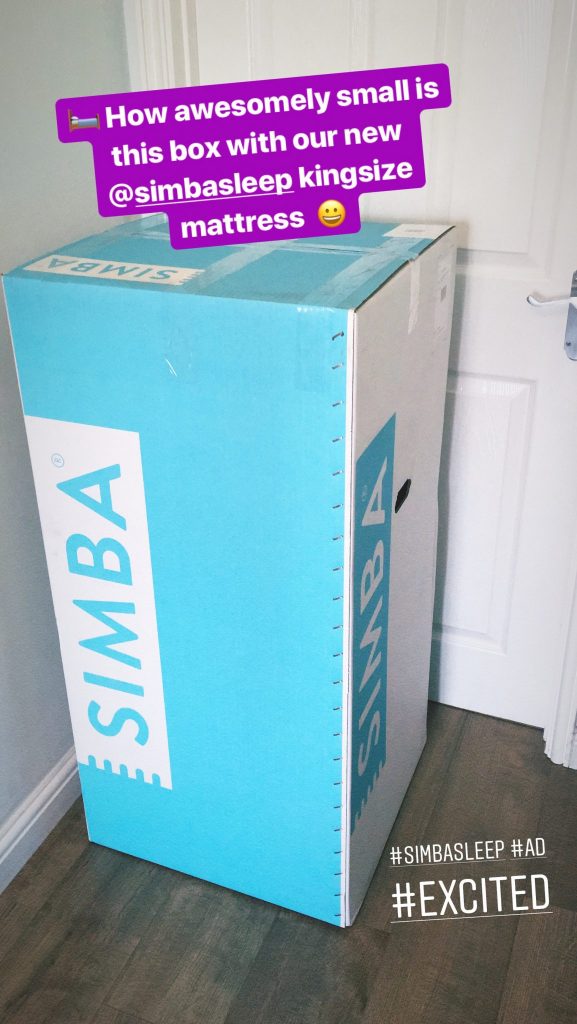 The thought and testing that had gone into the Simba mattress, their 10 year warranty, 100 day sleep guarantee (or they'll pick it up and refund you) all made me think this is the mattress for us. Hubby was delighted as he'd apparently seen an advert for the Simba hybrid mattresses near a business park advertising how they are tested…
I was delighted when Simba allowed us to review a mattress. We were even more thrilled when we found out they'd take away old faithful for us, one less trip to the dump – win! It arrived as planned, within our 2 hour time slot. In fact the driver said he had been early but hadn't got hold of us, so they came back within the slot. Fab!
Beautiful packaging
I couldn't believe the size of the box that was meant to hold our kingsize mattress. Tiny!
If you are here because you too want a better night sleep I thought I would not only give you my honest review but a little bit of what Simba has to say about the Hybrid mattress to help give you a more rounded review.
SIMBA's design experts have created this cutting edge mattress, that houses five luxurious layers to provide support and comfort for every style of sleeper. Featuring 2500 pocket springs in the King Size model, Each spring adjusts individually, mapping to the shape of your posture as you sleep to offer truly tailored comfort.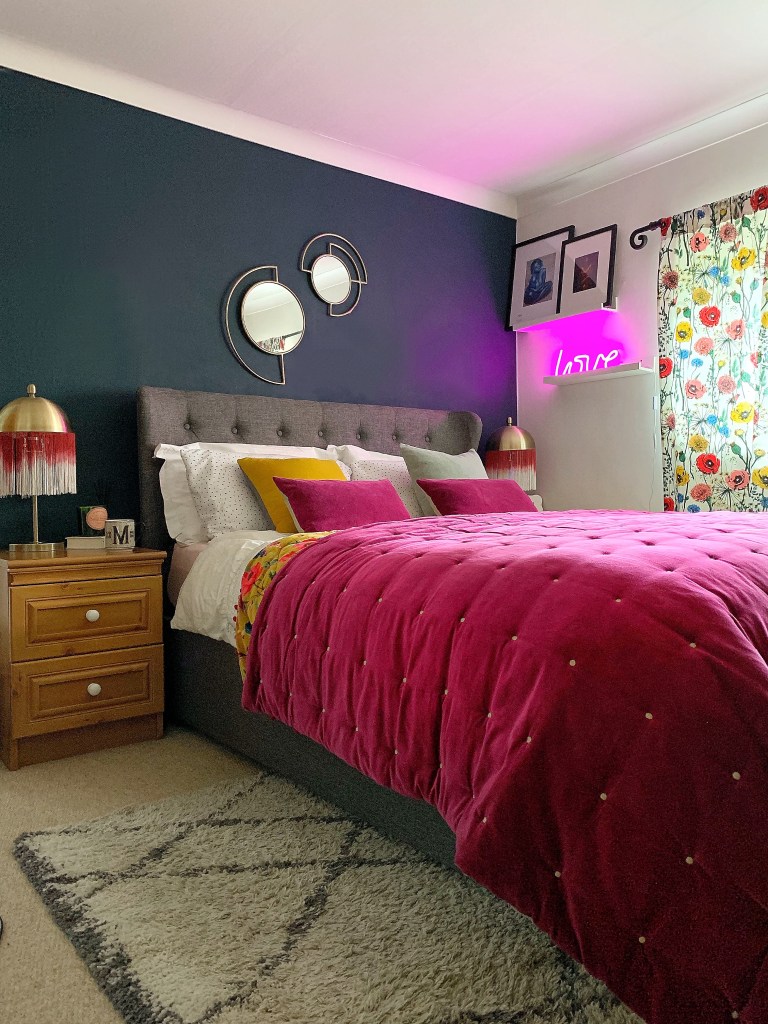 The SIMBA Hybrid – according to this Simba sleep review – has a hypoallergenic 'breathe in, breathe out' cover. Its unique construction allows the mattress fillings to breath and provide you with a cool and comfortable sleep surface. This enhanced breathability promotes thermo regulation helping your body find the perfect temperature for an undisturbed night's sleep. The third layer is made up of SIMBA's Visco memory foam, which moulds expertly to your shape as the warmth from your body softens it. It contours to your individual sleeping pose to give you the best comfort and support.
Finally, a perfectly engineered grooved foam foundation is the basis of support on which you'll sleep. Its seven individual zones ensure different levels of support are provided, and your individual needs are met. Working with the other foam layers and pocket springs, this base filling can provide really responsive support.
Conclusion
Immediately I started Googling for "mattress" and discovered the Simba mattress. Full of amazing reviews, 5*s and best of all its not just memory foam like so many are these days, it has springs too.
I'm not sure about memory foam, maybe I'm old fashioned! The cool top to the memory foam sounded ideal, I hate being hot in bed!
Overall, wonderful! I hope this review has helped you, if you would like to ask me any more questions about the SIMBA mattress please feel free to leave a comment and I will be more than happy to help.