The MP02, by Punkt, and The Light Phone, are just some of the new models that promise to make 2022 the year of the so-called dumb phone.
Now my avid readers will know that I love a dumb phone. I am trying to detox, and am only using the internet at work now.
These new models promise a long-lasting battery and are affordable. The Moto E range is a great choice if you are looking for a cheap dumb phone under £150. It is not only affordable, but it also features a rugged design and dual-SIM support.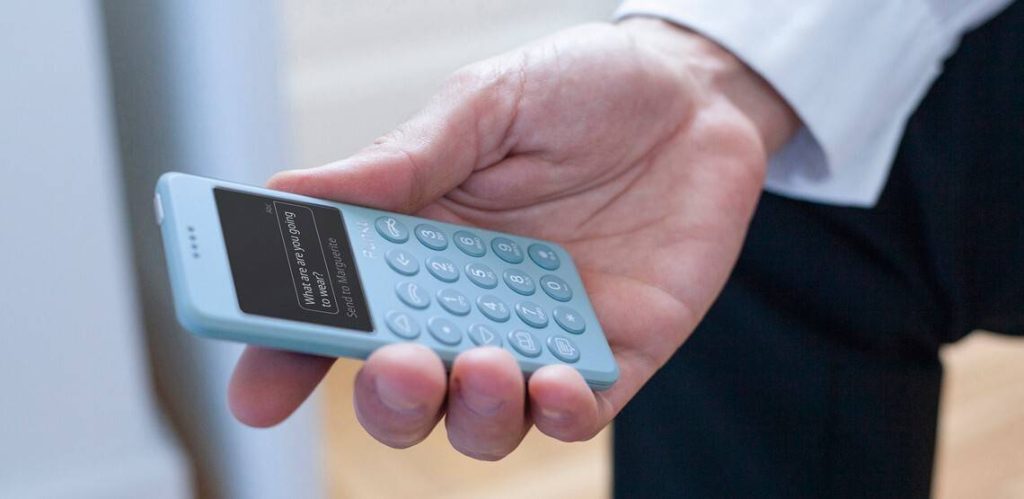 No tracking, no bullshit
The Light Phone, a futuristic phone, has raised £4.4 Million through crowdfunding and angel investors. The main purpose of the phone is to give people control over their lives. It can only make and receive phone calls at the moment. Other functions, such as sending and receiving text messages and browsing the internet, email, and setting alarms, are not possible. However, developers plan to develop applications that allow Light Phone users to play music and hail a taxi – so perhaps this isn't quite as "Light" as we think it is.
Sorry but this isn't what I want from my Dumb Phone.
Punkt – Swiss Brand, Not Cheap…
A new type of dumb phone might appeal to technology junkies who want to digital detox. The Swiss company currently offers a £G phone that is compatible with o2 and other Sim Only networks in the UK. Punkt will likely release a new phone soon in the UK, because the existing model is a bit outdated now. I know, I know, you are getting stuck in the upgrade loop…
Sim Only is definitely the way to go if you are frugal.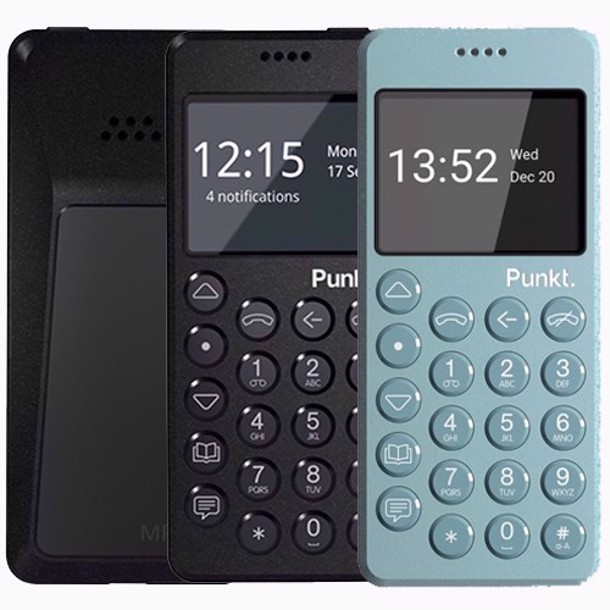 But regardless read on to learn more about the MPO2 mobile phone. It is beautiful and provides high-quality audio. Other features include an integrated noise cancellation system, micro USB charging, and a protective anti fingerprint coating on its screen. The phone weighs in at 88 grams.
Dash MP02 "Pigeon"
It is a bit hipster-ish, I'll freely admit.
https://www.punkt.ch/en/products/mp02-4g-mobile-phone/
The Dash MP02 is a dull-looking dumb phone that has no display and a textured finish. It is splash-proof but not waterproof, which makes it the perfect companion for the beach. The lack of internal storage and apps is another drawback. The phone doesn't have an annual refresh cycle so new features will be added as soon as possible. It also doesn't come with the BlackBerry security suite, which offers secure encrypted messaging.
The Amazon reviews are a bit average too, only 3.3/5 which is quite low. I would not be paying £279 for such a posh "dumb phone". The price is mental.
While the Light Phone 2 lacks a lot, you can't complain about the convenience that it offers. It doesn't have any feeds, third party apps, or GPS. However, it can play music and set alarms. This phone is affordable and you won't need to spend a lot. And the price will be much lower than a regular cell phone, too.
Dash MP02 supports 4G LTE
The Punkt MP02 is a successor to the popular MP02 that defined itself through simplicity. The new device has network connectivity and intelligence to keep pace with the ever-changing cellular infrastructure. The MP02's compact size, light blue colour and integrated microphone ensure that it remains comfortable to hold and use. It can also share its 4G LTE connection with other compatible devices such as a laptop or tablet.
Dash MP02 has a number pad
The updated dumb phone has a two-inch display, and a variety of design options. It will make your smartphone look bulky. The latest model, the iPhone SE (2022), from Apple, is a 2-inch version of the 4-inch iPhone. The best dumb phone for T-Mobile and Walmart is the Alcatel Go Flip 3.
Dash MP02 has a Wi-Fi hotspot
The Dash MP02, a small T9 phone, will feature a built-in Wi Fi hotspot in 2022. It can be used as a standalone phone, a second phone, or a mini-tablet. You can do more with it than you could with a standard phone because it has a larger screen. Bluetooth 4.0 is also supported by the device. It doesn't support internet connectivity directly so you will need to connect to it using a laptop.
I am not sure if it's worth buying the Pigeon. It's got average reviews, and is pricey. If I do go ahead then I'll buy Sim Only and keep the existing dumb phone I have, I am only paying £5 a month.