Advent giveaway time is almost here again! Book mark or pin this page so that you can come back every day to enter for new prizes! See below for this year's schedule and find out more about this year's prizes in our Christmas 2015 Gift Guide
We've been trying out some fun family games from Megableu, and can offer one lucky reader the chance to win the bundle of games for their family too!
You might remember back at Halloween we reviewed a couple of spooky themed games from Megableu, Creepy Hand and Ghost Hunter Evolution. Now, we introduced the kids to some more games which are great fun for family time at any time of year.
The games are: Trickin' Camel, Alien Mission, and CobrAttack. What I really like about all of the games is that they're quite active and lively, and have a different feel to typical board games. All of them can be played with only 1 player, or with multiple players which makes them quite versatile too.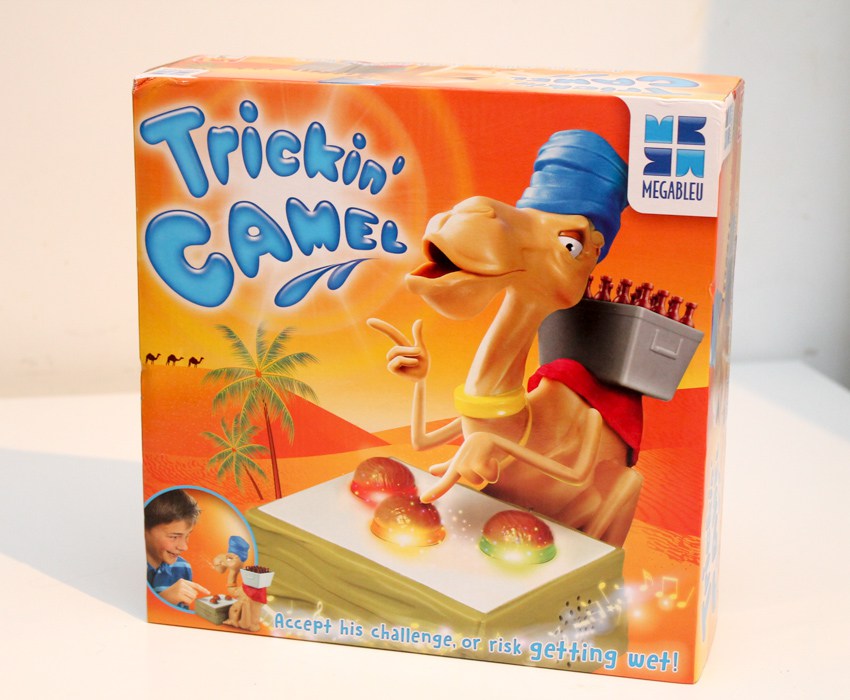 I'll tell you a bit about each one, and then you can watch our video to see them all in action. Don't forget to enter to win your own bundle of games at the end of the post.  You can buy Trickin' Camel from Argos here , make sure to use a discount code though. I found one giving £5 off £50+ spends, so you will need to spend a bit more to be eligible.